Product description:
ARI
Benches ranch to waiting rooms with a resistible construction and an outstanding design.
The seat is made of clearly moulded and backrest made of durable, aesthetic plastic material, (polypropylene, UV resistance),
The plastic material (polypropylene, UV resistant) of the seat and backrest has a special anti-slip structure
Beneches shell is made of durable plastic material, which is available in 7 colors- white, black, red, blue, grey, green and orange.
The bench is based on metal framework available in black colour .
There are available 2,3,4 and 5-seater benches.
On our offer you will also find the single chairs from ari range, which are a perfect supplement to the benches.
The model will be perfect for your waiting room, conference room or company's canteen.
The bench will be always delivered to the indicated address FREE OF CHARGE in the whole country.
The product has two-year warranty period which is provided, for your full comfort, in door to door service.
Bench dimensions :
2-seater
3-seater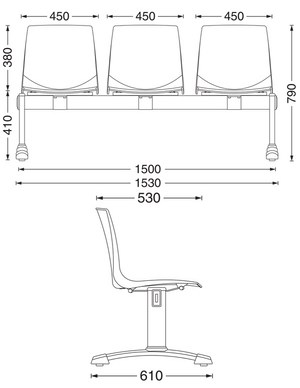 4-seater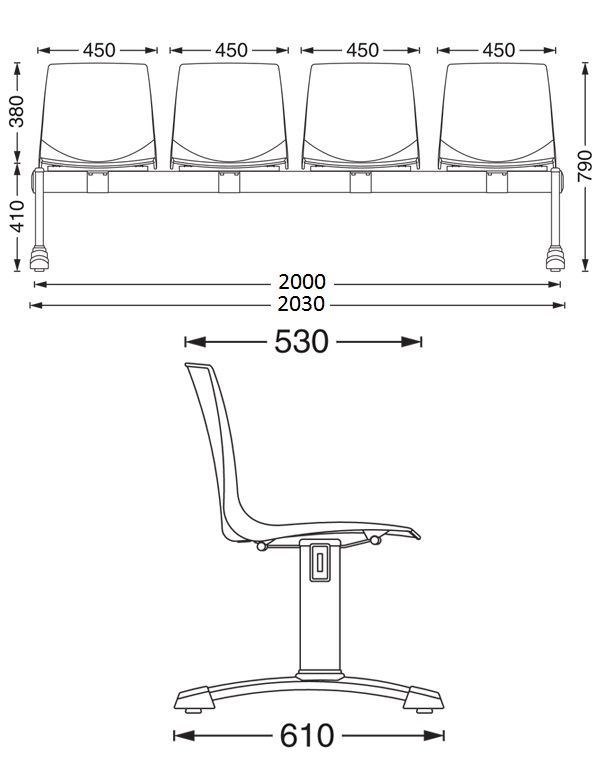 5-seater